3 Delicious Grass Fed Whey Protein Recipes for Good Health
Our bodies are made to remain healthy and to that end we have to provide them with all the necessary raw materials they require. This is possible through eating healthy foods and liquids, exercising and getting sufficient sleep. The perfect food for you to maximize glutathione in your body is to opt for grass fed whey protein. High quality whey is nearly always cold processed from grass fed cows. This kind of whey remains free from refined sugar and chemicals. Grass fed- hormone free whey will provides essential amino acids for the production of glutathione including glycine, cysteine and glutamate.
Three Great Grass Fed Whey Protein Drink Recipes. These recipes will help you start your day with nourishment.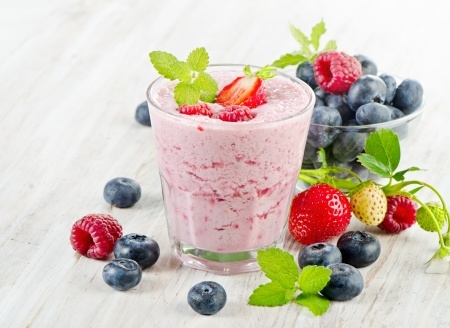 Fat Burner – Strawberry Whey
1 cup of water or almond milk
2 scoops of grass fed whey protein
8 Strawberries (you can also use raspberries or blue berries, about 20 are needed)
1 Tablespoon raw almond butter. You could also use ground flaxseed.
6 ice cubes
Mix in a blender for about half a minute.
Studies have shown that grass fed whey protein will work like a building block for hair, bones, healthy skin. Starting your day with a breakfast packed with whey protein can help you avoid overeating during the day.
Hot Chocolate Whey Protein Shake
1 a cup of hot fat-free milk
2 Scoops of grass fed whey protein
2 teaspoon of organic cocoa powder
Sweeten to taste with stevia tablets or stevia liquid
(For an extra wake up shot replace 1/2 a cup fat-free milk with prepared coffee)
Mix in a mug
Lean up – Choco, Peanut, Banana Whey Protein Recipe
1 Scoop of Grass Fed Whey Protein (100 calories)
1 teaspoon of Organic Cocoa Powder
1 tablespoon of Natural Peanut Butter (90 calories)
½ a Banana (50 calories)
1 Cup of Almond Milk
2 Ice Cubes
Mix in a blender