Extra Virgin Organic Coconut Oil Uses
General Uses
Extra Virgin Organic Coconut Oil is extracted using a cold press process from organically certified coconuts that are 100% raw and naturally farmed. The extra virgin organic coconut oil is extracted without the use of heat. Organic coconut oil is well-known for its nutritious qualities and is used in wide range of cooking including salads and sauces. It is also a great body moisturizer.
Health Benefits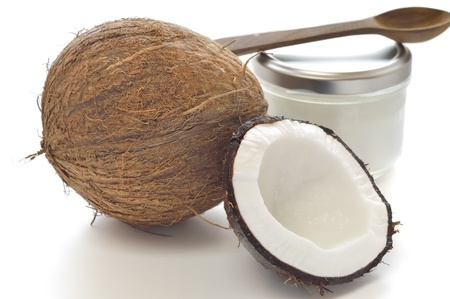 There are numerous benefits of organic coconut oil and they include skin care, hair care, maintenance of cholesterol levels, weight loss, relief from stress, aiding digestion and regulation of the body's metabolism to name but a few. Many of these benefits of organic coconut oil are as a result of the presence of capric acid, lauric acid and their antioxidant and antibacterial properties.
Detailed Application
As a cooking medium. It is good for baking and as a dairy-free alternative to butter.
It can be taken directly as a daily energy source. It has a unique blend of fatty acids which have many positive effects on your health. One of the principal benefits is its effect on reducing excess fat from the body. It is a healthy source of saturated fat which are known to us. It contains medium chain triglycerides that have several therapeutic effects on body and brain function. These triglycerides help in reducing your appetite considerably, affecting weight loss on a long term basis.
Many people use it as a coffee creamer when it is emulsified into coffee.
As a lotion for skin care, it can be rubbed on directly. It has been used to prevent early ageing of the skin. It is an excellent oil for massage as it acts like an effective moisturizer on dry skin. It is regarded as a safe solution for the prevention of dryness and the flaking of skin. It holds back the sagging of skin and the appearance of wrinkles. Its effect on psoriasis, eczema and dermatitis are documented.
As a non-aluminium deodorant alternative.
As an eye makeup remover.
As a soft diaper cream, it can be rubbed on baby's bottoms.
For hair care – It is one of the best nutrient rich hair oils available. It can help in the healthy growth of your hair and gives it lustre. It is very effective in the reduction of protein loss that leads to unhealthy quality of hair.
As a natural and mild antibacterial, it can be applied to infected areas. It forms a chemical layer to protect the infection from external dust, bacteria, fungi and viruses. It is very effective on all bruises and can speed up the healing process.
Shop for Certified Organic Coconut Oil