Rich Organic Home made Chocolate (low calorie)
You know that excess amounts of sugar are upsetting to your immune system and blood sugar levels. You try to avoid sugars but chocolate is something you cant do without. Well at PINK SUN we have a few chocolate tricks which avoid sugar, taste great and are lots of fun to make with family or friends...just make sure some of the mixture makes it into the moulds!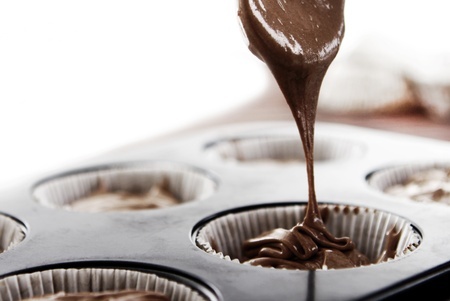 What you need:
1 cup PINK SUN Raw Extra Virgin Coconut Oil

1/2 cup PINK SUN Raw Cacao Powder

4 Tablespoons PINK SUN Xylitol

Dash of Vanilla

Chocolate moulds
How to make the Chocolate:
In a small pot, melt the coconut oil, vanilla and xylitol over low heat, stiring until the xylitol is fully melted.

Remove from heat. Beat in the cacao powder.

Pour quickly into moulds or an ice-cube tray.

Freeze and eat!
Extra for experts:
If the level of sweetness or chocoate is not enough/to much try slight variations on amounts. Also if you like milky chocolate why not try adding small amounts of PINK SUN Organic Whey powder, well mixed in (you might need a very small amount of water added to the whey to make a paste prior to adding to the main mixture). You could also add raw cacao nibs of coconut flakes for extra bite.
Need a new and exciting chocolate mould? See The Little Cook Shops range of chocolate moulds today!
Latest Raw Chocolate Recipe Tweets
Tweets about raw cacao chocolate recipe lang:en