TOYBOX - Changing the world for street children
Back to Main menu
PINK SUN's organic cacao products come from South America where we are proud to support Toybox, a UK charity working internationally with a mission to end the injustice of children living and working on the streets.


In association with local aid organisation's Toybox is providing financial and on the ground help to work with street children and give them back their childhood, through housing, reconciliation with families (if safe and appropriate), urgent medical care or a simple meal and places to be a child again.
PINK SUN supports Toybox to:
identify children who are at risk of making the street their home or workplace
connect with children who already live or work on the street with a view to assuring their safety and wellbeing for the future
where possible, to reintegrate a street child back into their family or another loving, supportive home
"Thank you so much for all your loyal and generous support and partnering with us in building brighter futures for the street children of Bolivia" Nicky Paterson, Head of Philanthropy Giving - Toybox.
Latest updates from the children on the streets...
Susan's Bay fire disaster - Sierra Leone - September 21 update
Susan's Bay is one of the slum communities that we are working with at the Central Business District of Freetown, Sierra Leone that was affected by the fire disaster in March 2021, which led to the naming of the affected area "Ground Zero". This name was given to the community after the fire burned down all the structures and people's properties to ashes. The losses of businesses and dwellings made the people at Susan's Bay community to be displaced. The community was hosting the caregivers that are actively involved in the savings and loan scheme of the project, stakeholders and the street connected children. All of these direct and indirect beneficiaries were greatly affected by the disaster. The fire made the community people more vulnerable than ever before. With grave concern from St.George Foundation(SGF) and Toybox our partners for our beneficiaries, we were able to conduct an assessment of affected beneficiaries and non- beneficiaries in the community. Through the assessment, we were informed that all of our 24 street children were greatly affected by the disaster, but fortunately there was no loss of lives. Through the assessment also, we were accurately informed about the immediate needs of the community. The assessment was later communicated to our donor partners Toybox. Considering the severe vulnerability of the affected community, Toybox permitted us to add the most vulnerable school children too. The children and their family members were supported with full packages of school materials (uniforms, shoes, bags, socks, pen, pencil, vests, pants, erasers, sharpeners and rulers), food and non-food relief items. Toybox ended up supporting 101 street children beneficiaries (49 boys & 52 girls) and their families. Conclusively, during all the aforementioned processes, SGF was able to partner, collaborate and implement with other local NGOs, INGOs, CSOs, MDAs and community volunteers and stakeholders including children to see that proper work was done and the rightful beneficiaries got what they deserve.

Kevin – La Paz, Bolivia - March 21
Kevin is five and lives on the outskirts of La Paz in Bolivia, in a remote area prone to landslides. His home, which was built by his parents and is shared by Kevin and his four older siblings, is very basic and has no sewage system or access to running water. Instead, the family rely on collecting water in buckets from a public pool.
Prior to the pandemic, Kevin had just been registered with his birth certificate and been able to start Kindergarten – which he was really excited about! Previously because he did not have his identity documents, he was unable to enrol and would spend his days working alongside his older sisters making and selling handicrafts on the streets.
Since the coronavirus outbreak in Bolivia and the national lockdown which ensued, Kevin has not been able to go to Kindergarten. However, his new birth certificate has still played an important part in protecting his rights. Because he is now registered and has a legal identity, his family were able to receive emergency food vouchers from the government. Similarly, should Kevin get sick and need to visit the hospital, his birth certificate will ensure he is able to access the medical care he needs.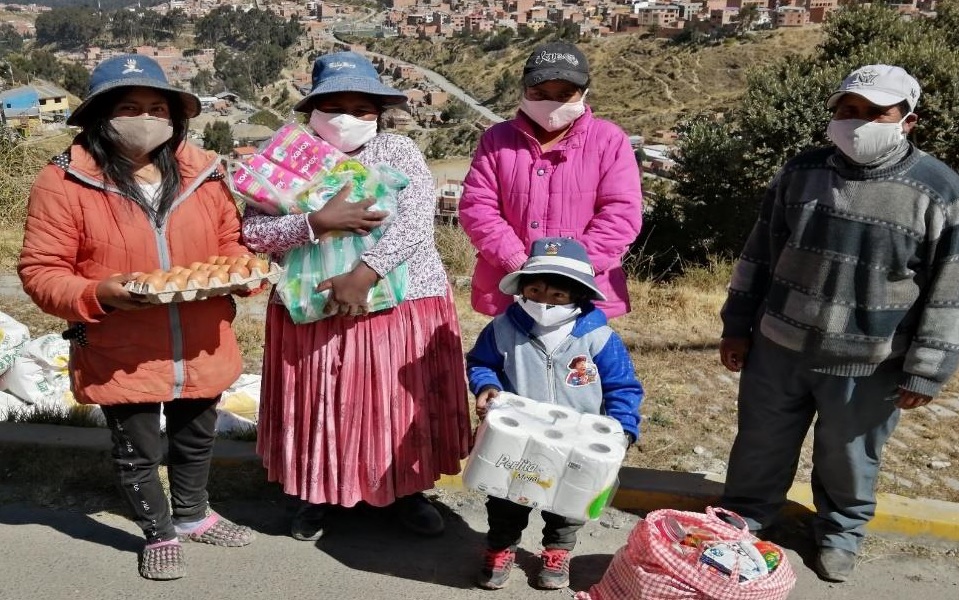 Kevin tells us that his day to day activities have changed a lot since the country went into lockdown. Whilst he is able to take part in some school activities online using his sister's mobile phone, internet access is limited and expensive in the remote area they live; and naturally the family are prioritising the small amount of income they are able to earn selling items on the streets to buy food and healthcare supplies.
He says that he misses going to Kindergarten, playing with his friends, and attending the recreational activities offered by our partner and that he would like for this whole pandemic to pass quickly and for everything to go back to normal soon.
Currently, Kevin and his family are also beneficiaries of the emergency family baskets that are being provided to vulnerable and high-risk children and families by our partner as part of their emergency response work during the pandemic. These baskets include food and hygiene materials including masks, soap and sanitiser and have been a vital lifeline for many vulnerable families.
Miguel – La Paz, Bolivia - February 19
Miguel is an active 14 year old who loves football.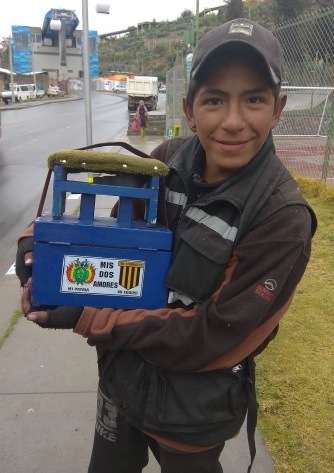 "I would like to continue improving and going forward, but I'm not sure if I will manage or if I'm going to want to get better". The street outreach workers who are supporting Miguel have noticed a positive change in his behaviour recently. "Now, Miguel takes part in most of the activities that we do. He's really starting to show a better attitude and comply with rules.
"Miguel lives alone in the central zone of La Paz. His mother abandoned him and his siblings when they were very small and his dad, who was also living on the streets recently died. Miguel has older siblings; the oldest brother is in prison, the second oldest brother is living on the streets, his oldest sister is 18 and the younger sister lives in our Bolivian partner's 'Alalay Home'. At the moment, Miguel earns money by shoe shining and cleaning windscreens at traffic lights. "I have to be responsible for myself, if I don't work or if I am not allowed to work, who is going to look after me?"
Toybox are keen to offer Miguel the best support for him, tailored to his needs. In this case, it means engaging him in activities at the Protection Space at the Alalay Home which also gives him a place to access community services. "Before Miguel's dad died, the family was a lot closer and uncles and aunts, as well as his sister tried to support Miguel." Jonny, Miguel's brother says, "it's good that Miguel has the support of Alalay. I would like him to start understanding how important it is for him to leave the streets because the longer he stays on the streets, the more difficult it will be for him to leave. I have every confidence that the Alalay workers will help to guide my brother to a better path in life."
However, Miguel is determined to remain self-sufficient without the need to lean on anyone else for support. He says, "I leave from the place where I sleep at 8am. I get my things ready for work and then I go and get breakfast from a local church where the brothers give out food until 9.30 – if you go later than that you miss out. At 10, depending on the day, I go to work on the street either cleaning shoes or washing windscreens because there are so many cars at that time. I think that I could have a better life and that there are other options, mainly having my own place where I could live and be willing to accept help from other people. I need to learn how to accept this help." The fact that Miguel realises that his situation needs to change is a big move forward for him and important for his development going forward.
Eduardo, one of the street outreach workers says, "Miguel has the potential to leave the streets behind – since I started working with him, he's made incredible progress, but we have to be patient and creative while working with Miguel! Clearly, there is a significant difficulty around his vulnerable situation of living on the street, but it is posible that he will be able to see that an alternative lifestyle is better. At the beginning, he was adamant that he wanted to stay on the streets forever whereas now, he is showing signs that he wants to improve his standard of living."
Marcela - September 2018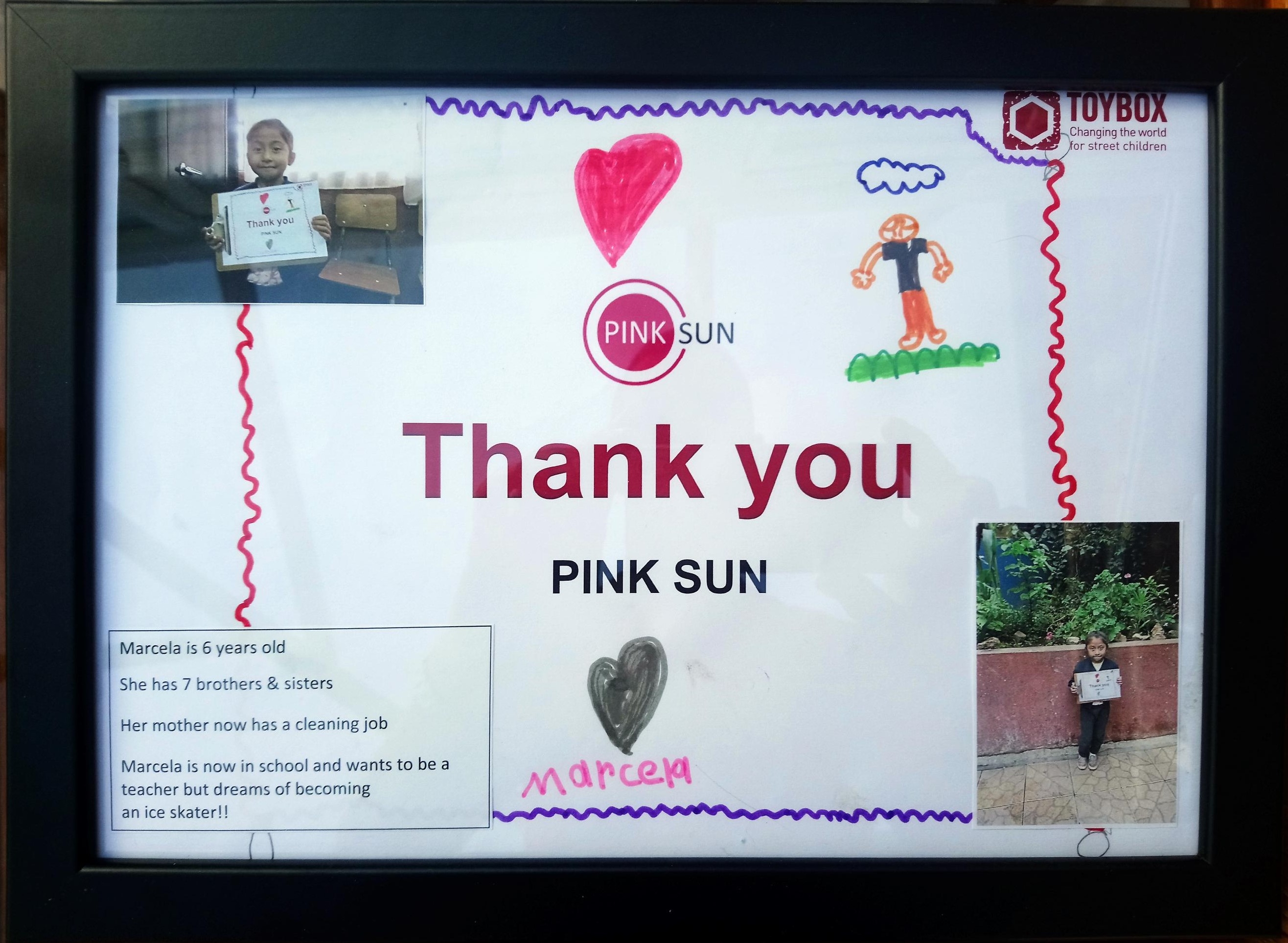 One of our special children on the streets of Bolivia. She made us a fab card which has pride of place in our office.
Edith's story - March 2018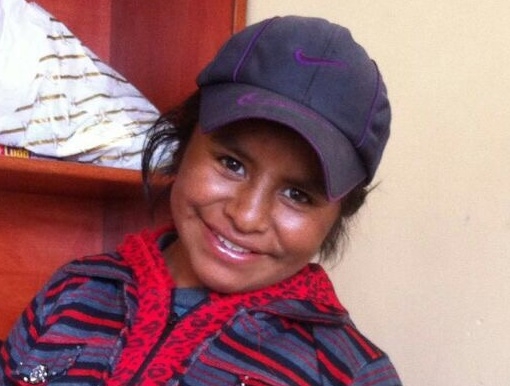 Edith is 14 years old and is currently being supported through the family reintegration by Alalay, Toybox's partners in Bolivia. For several years since she was very young, Edith has been living on and off the streets and has been earning money through commercial sex work.
When she was 6, Edith's father died. She was devastated by this as they were very close and he was very fond of her. Following his death, the family dynamics changed a lot and Edith's mother started mistreating Edith and her older brother. She became violent and used to abuse them both physically and emotionally, so much so that her brother decided to team up with her mother and abuse her too. For a long time, Edith shut down and just tolerated the abuse, trying her hardest to protect her younger brother at the same time. When Edith was 10, her mother introduced her new partner to the home, who was initially nice, but then joined Edith's mother in the abuse.Edith's new stepfather moved in full time which meant that Edith and her older brother grew closer again as they rebelled against his abuse. Not long after, her brother left home, leaving Edith to defend against her mother alone.
To minimise the time she had to spend at home, Edith would take the long route home from school through a park. One day, she saw two teenagers getting high and approached them. They told her that sniffing the glue would make her feel better and forget all her problems. They saw the bruises and marks on her arms and sat with her as she took her first sniff. When she got home, her mother smelled the glue on Edith and beat her more viciously that usual and something inside Edith snapped. She screamed at her mother, berated her for all the abuse she had inflicted and ran from the house.
All she had with her were a couple of clothes in a backpack and a couple of loose coins. As she was considering looking for her brother, she found herself back in the park with the two teenagers she had met earlier. As the night drew in, more and more children and teenagers turned up, all with their bottles of glue. Edith made friends with an older girl who said that she could introduce her to her "Aunty" who would help her earn some money to survive.
"Aunty" was a drug dealer who sold glue in El Alto. She invited Edith into her home, gave her food, drink and a bed for the night. Edith felt safe. However, the next morning, "Aunty" explained that nothing in life is free and asked Edith for payment for her hospitatility. When Edith explained that she had no money, "Aunty" told her that she could repay her debt by selling glue out in the community. Edith had no choice but to accept. She started selling small amounts of glue, but she was often targeted by the police who took her product away. When "Aunty" started to threaten Edith because her debt had not been paid, she started looking for other ways to earn money. She had seen some of the older girls earning money as commercial sex workers and Edith made the decision to start selling her body to pay back her debt. She was still just 10 years old. During her time as a commercial sex worker, Edith had to endure numerous counts of sexual violence and many of the consequences that come from that.
When she was almost 12, Edith decided to go back home. When her mother realised how she had been earning money, she offered Edith her own room in the house so that she could continue her work to contribute to the household income.
Not long after, Alalay's outreach workers started working with Edith and her mother to help them create a more friendly environment for Edith at home. Her mother now understands the value of Edith not working in the commercial sex sector and she has now not been out on the streets either to work or sleep for over three months. Alalay are continuing to support Edith so that she can look forward to a safe and healthy future away from the streets.
Devastating fire in children's home Guatemala City - Baby supplies sent with Toy Box and PINK SUN - March 2017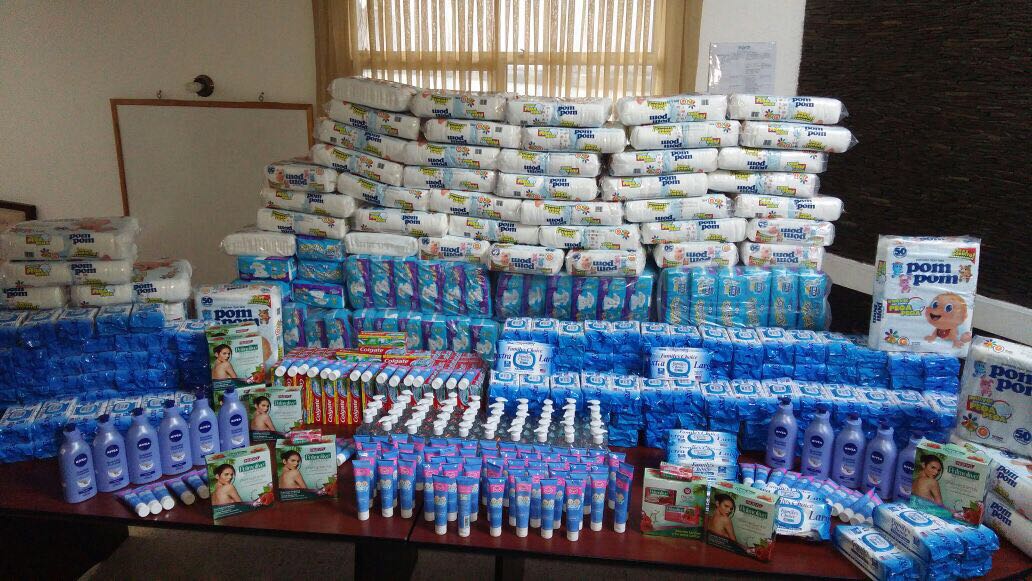 A devastating fire in a government-run children's home in Guatemala City. The fire was in the area of the home where hundreds of young girls were living. Over 40 children were killed and many more are in hospitals around
the city suffering from life-threatening injuries and illnesses. Toybox's partners on the ground in Guatemala are now taking immediate action to deliver vital emergency services as part of an organised response.
As a result of the fire 50 babies are in need of emergency care. All of these babies have additional needs including Cerebral Palsy and Down Syndrome. Our team in Guatemala are working hard to provide all 50 babies with sanitation essentials including nappies, wipes and cream. They are regularly visiting the residential homes where the babies have been re-located to ensure they are being cared for properly.
When the team at PINK SUN heard about this disaster we were overwhelmed with sadness and immediately approved a donation of £1700 to pay for urgent baby needs.
We hope that with our small support and the dedicated Toy Box partners in Guatemala City some good can come from this tragedy.
Life Story of
Luis - November 2016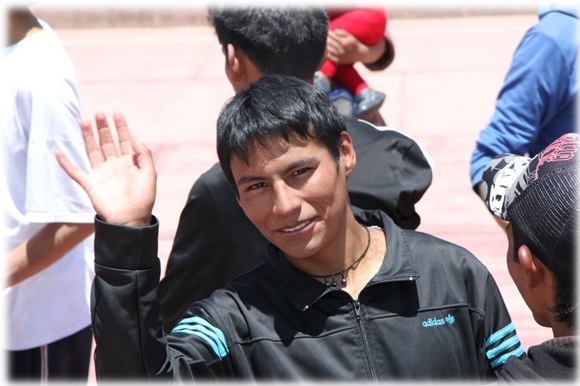 My name is Luis and I am 18 years old. I have lived on the streets for 12 years. I've gone through lots of things on the streets: drugs, illness, discrimination, abuse and everything that goes with street life, the good and bad. Over the years I learnt that family is not only about having a mother, father, brothers and sisters, but it's where there is love, understanding and the values that a family should have. All the time I was on the streets I came into contact with different organisations that gave me ideas, hopes and the motivation to leave street life. There were days that I wanted to leave that life, but the love I had for my friends and the life we lived together there was stronger. I began to see that I did have lots of good things in me, abilities, and that I could make something of myself if I wanted to. I realised that taking so many drugs was causing my body to break down and began to see that I could do more than just be a drug addict. I could work on different areas of my life. But one day my body reacted badly to how I had treated it over so many years and I began to feel really unwell. I was diagnosed with HIV/AIDS 4 years ago and decided not to have any treatment until I felt ill. Then the day came when I couldn't walk, which really upset me. I was in hospital for two months near to death. The doctor said I wouldn't survive due to complications and that's when I thought I was about to die. All this involved lots of expense which different projects helped me with. My diagnosis is HIV/AIDS and abdominal tuberculosis along with a thrombosis in my right leg which has to do with blood clotting. After having lived on the streets and experienced all that kind of life involves I want to think that life and God gave me a chance to go forward and that I am not alone. I have lots of people who help me every day to fight my illness. And I am grateful to every one of these; despite often failing in my commitments and promises. They have been there at my side, and now I know the consequences of street life. But I have the chance to move forward and want to carry on living. I want to help my family who are all the people who were with me on the streets, as it is my duty to show them a different side of life and give them hope to move forward. I now value all the help the Alalay Project has always given me, from when I was small to now. They supported me in the decisions I took and, most importantly, they respected the decisions I made at the time, always making clear for me the consequences, learning processes and dangers. The project helped with my independence, accompanying me in all my treatment, and emotionally to leave the streets and see there is another kind of life. I was re-born and they showed me that beyond the streets there is a lovely life to be lived. Now I bear the consequences of my illness which the streets gave me, a fatal illness, and I am fighting against it and want to go on living to enjoy this new life. I am grateful to all those who are interested in my story. Thank you very much. Luis
Sadly in late 2016 Luis passed away but is remembered for his character and leadership amoungst the street children and knowing that he was valued by God.
Life Story of
Camila - 9th March 2016
Hello, my name is Camila and I am 20 years old. I came to the refuge when I was eight because my parents abandoned me – my father is an alcoholic and my mother went to live in Santa Cruz with her second husband. In the refuge I grew as a person and was restored in every sense, especially psychologically and emotionally. I was a very sad child because I had been abandoned, but at the refuge I recovered; I began to smile again and think about the dreams I could have for my future.I had a setback when I left school as I met some girls who lived on the streets. I ran away many times from the refuge and was swayed by the bad company I was keeping. In the end I spent 6 years on the streets, and I only left a year ago. It was a very difficult decision to make. The hardest thing was leaving my friends on the streets, as we had gone through a lot together. Now I am in a new stage of my life, and have spent the past year trying to move forward, with the help of Toybox partner Alalay, who have always supported me and helped me. Despite many faults and failings and unkept promises, they always help me to stop and think and keep going. I am independent now and have a room. I work in the afternoons on a project that Alalay helped me to get on to, and in the mornings I take part in street work and help in organising all the workshops.I am happy that I have managed to overcome drugs and other ways to get money on the street. The money I have now is honest and transparent, and I have never felt as satisfied as I do now.I will always be grateful to Alalay, because I am the person I am now thanks to them, who believed that I could leave the streets – it isn't easy but it isn't impossible. I am also grateful because I was able to learn a lot and move on from being an abandoned child to a person who deserves to grow, have dreams and make them happen. Thank you
Elmer's Story - 15th January 2016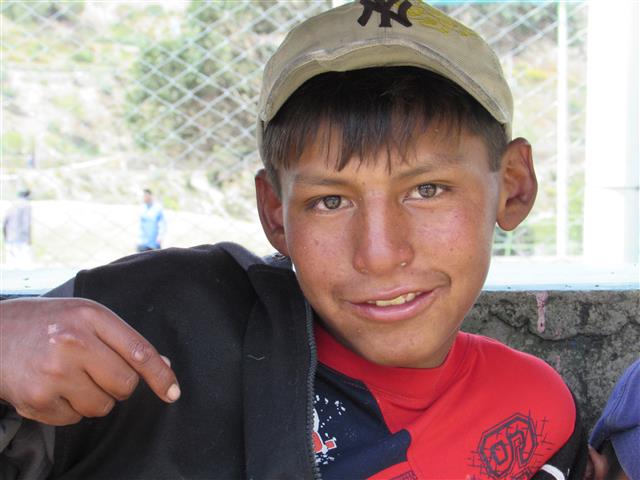 Elmer is sixteen years old. He has lived on the streets of La Paz since he was 8 years old. Elmer's parents struggled with alcoholism and whenever they drank or took drugs there was always a lot of violence and abuse towards him and his two younger sisters. As he got older, Elmer got to know some other young people living on the street and decided to leave home and go and live with them.On the streets, Elmer began working as a shoe-shiner to earn a little bit of money so he could eat. He got his own shoe shine box and it became not only his companion, but also his means to survive. However he soon started experimenting with drugs, including sniffing glue. Elmer explains getting high eased the cold and hunger pains he suffered and made him forget about the bad things he had experienced. He says: "At times I wanted to change and come off the street so I would go back to the room with my family but after a few days I would always return. Sometimes my dad would treat me badly which made me really want to go." When he was 11, both Elmer's mother and father died from cirrhosis and he lost all motivation to keep going. He didn't want to bathe or change his clothes anymore; his drug use increased and he lost all will to live. Over this time, staff at the Alalay project attempted to reach out to him and help him find a reason to leave the streets. They looked for sports that interested him and used arts and therapy to work with him on topics such as self-care and self-esteem. However project workers never saw much change and worried Elmer was lost to his addictions. He told them, "I want to die on the street."During 2015 however, project staff noticed some big changes in Elmer. He used to consume five bottles of glue each day; but now he uses just one. When he has a lot of activities on, he even forgot about getting high. He started participating in games and recreational activities most days, adhering to the rules and timetables and treating others with fairness and respect. In the afternoons, he attended tutoring sessions and educational workshops and also sold newspapers and postcards. Elmer even visited the doctor for a full medical assessment despite his previous reluctance to see one even when he was in pain or unwell. Project staff recognised Elmer starting the process of becoming independent. He wanted to leave the street so had begun looking for a room to rent and share with a friend who has been through a similar situation to him. However, the biggest change for Elmer is that he started following his dreams; feeling alive and he having a reason to continue striving for a better life – himself.Alalay planned to continue distancing Elmer from the street by using other activities and methods to motivate him such as sports and games that he enjoys. Project staff continued to be there for him when he needed support or someone to talk to. Elmer's transformation is a huge achievement; he once appeared to be a lost cause, but with faith, perseverance and patience, project staff could see his enthusiasm to live and lead a dignified life, full of hope.In 2016 that dignified life is now a reality. Elmer is no longer living on the streets. He had moved away from the city and is renting a place with a friend. He has a regular job and is truly living a life of hope with a future. Elmer's story is one of courage and consistency on his part and that of the Alalay staff that journeyed with him for many years, every step of the way.
Please note the names of children used in these updates have been changed to protect their identities