TOYBOX - Changing the world for street children
Back to Main menu
PINK SUN's organic cacao products come from South America where we are proud to support Toybox a UK charity with a mission to end the injustice of street children, one of the world's most vulnerable people groups.

In association with local aid organisation's Toybox is providing financial and on the ground help to work with street children and give them back their childhood, through housing, reconciliation with families or a simple meal and places to be a child again.
PINK SUN supports Toybox to:
identify children who are at risk of making the street their home or workplace
connect with children who already live or work on the street with a view to assuring their safety and wellbeing for the future
where possible, to reintegrate a street child back into their family or another loving, supportive home
"
Thank you again so much for your on-going support
" Sarah Mist, Head of Philanthropy Giving - Toybox.
Latest updates from the children on the streets...
Devastating fire in children's home Guatemala City - Baby supplies sent with Toy Box and PINK SUN - March 2017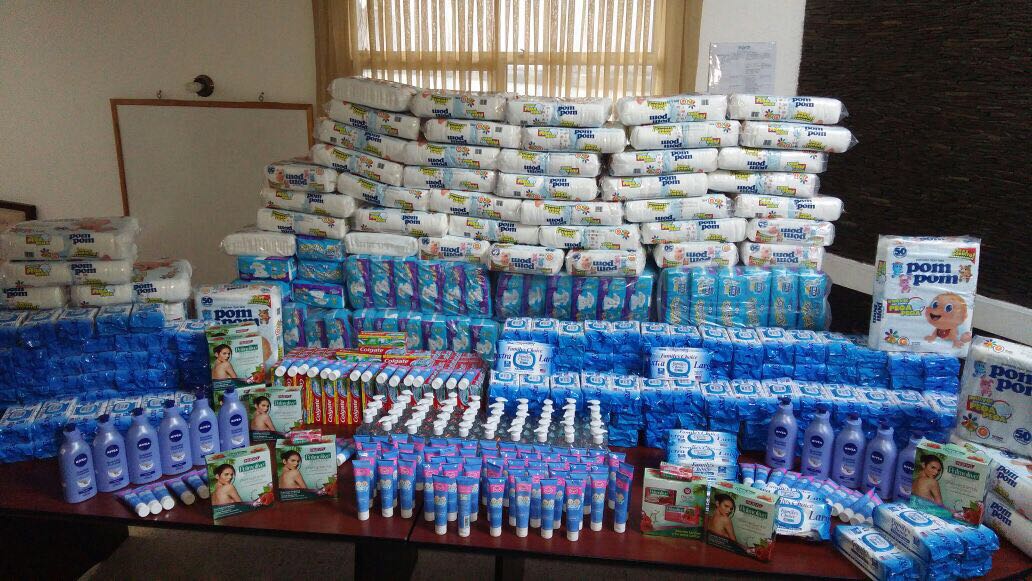 A devastating fire in a government-run children's home in Guatemala City. The fire was in the area of the home where hundreds of young girls were living. Over 40 children were killed and many more are in hospitals around
the city suffering from life-threatening injuries and illnesses. Toybox's partners on the ground in Guatemala are now taking immediate action to deliver vital emergency services as part of an organised response.
As a result of the fire 50 babies are in need of emergency care. All of these babies have additional needs including Cerebral Palsy and Down Syndrome. Our team in Guatemala are working hard to provide all 50 babies with sanitation essentials including nappies, wipes and cream. They are regularly visiting the residential homes where the babies have been re-located to ensure they are being cared for properly.
When the team at PINK SUN heard about this disaster we were overwhelmed with sadness and immediately approved a donation of £1700 to pay for urgent baby needs.
We hope that with our small support and the dedicated Toy Box partners in Guatemala City some good can come from this tragedy.
Life Story of
Luis - November 2016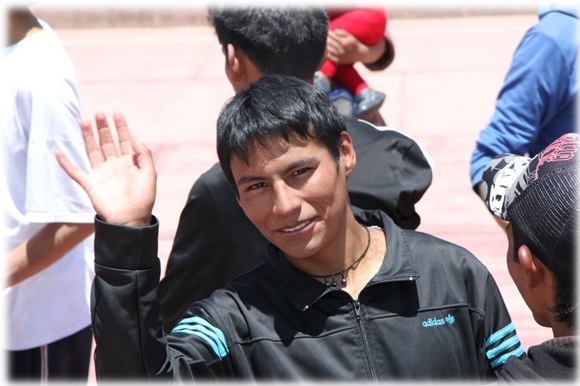 My name is Luis and I am 18 years old. I have lived on the streets for 12 years. I've gone through lots of things on the streets: drugs, illness, discrimination, abuse and everything that goes with street life, the good and bad. Over the years I learnt that family is not only about having a mother, father, brothers and sisters, but it's where there is love, understanding and the values that a family should have. All the time I was on the streets I came into contact with different organisations that gave me ideas, hopes and the motivation to leave street life. There were days that I wanted to leave that life, but the love I had for my friends and the life we lived together there was stronger. I began to see that I did have lots of good things in me, abilities, and that I could make something of myself if I wanted to. I realised that taking so many drugs was causing my body to break down and began to see that I could do more than just be a drug addict. I could work on different areas of my life. But one day my body reacted badly to how I had treated it over so many years and I began to feel really unwell. I was diagnosed with HIV/AIDS 4 years ago and decided not to have any treatment until I felt ill. Then the day came when I couldn't walk, which really upset me. I was in hospital for two months near to death. The doctor said I wouldn't survive due to complications and that's when I thought I was about to die. All this involved lots of expense which different projects helped me with. My diagnosis is HIV/AIDS and abdominal tuberculosis along with a thrombosis in my right leg which has to do with blood clotting. After having lived on the streets and experienced all that kind of life involves I want to think that life and God gave me a chance to go forward and that I am not alone. I have lots of people who help me every day to fight my illness. And I am grateful to every one of these; despite often failing in my commitments and promises. They have been there at my side, and now I know the consequences of street life. But I have the chance to move forward and want to carry on living. I want to help my family who are all the people who were with me on the streets, as it is my duty to show them a different side of life and give them hope to move forward. I now value all the help the Alalay Project has always given me, from when I was small to now. They supported me in the decisions I took and, most importantly, they respected the decisions I made at the time, always making clear for me the consequences, learning processes and dangers. The project helped with my independence, accompanying me in all my treatment, and emotionally to leave the streets and see there is another kind of life. I was re-born and they showed me that beyond the streets there is a lovely life to be lived. Now I bear the consequences of my illness which the streets gave me, a fatal illness, and I am fighting against it and want to go on living to enjoy this new life. I am grateful to all those who are interested in my story. Thank you very much. Luis
Sadly in late 2016 Luis passed away but is remembered for his character and leadership amoungst the street children and knowing that he was valued by God.
Life Story of
Camila - 9th March 2016
Hello, my name is Camila and I am 20 years old. I came to the refuge when I was eight because my parents abandoned me – my father is an alcoholic and my mother went to live in Santa Cruz with her second husband. In the refuge I grew as a person and was restored in every sense, especially psychologically and emotionally. I was a very sad child because I had been abandoned, but at the refuge I recovered; I began to smile again and think about the dreams I could have for my future.I had a setback when I left school as I met some girls who lived on the streets. I ran away many times from the refuge and was swayed by the bad company I was keeping. In the end I spent 6 years on the streets, and I only left a year ago. It was a very difficult decision to make. The hardest thing was leaving my friends on the streets, as we had gone through a lot together. Now I am in a new stage of my life, and have spent the past year trying to move forward, with the help of Toybox partner Alalay, who have always supported me and helped me. Despite many faults and failings and unkept promises, they always help me to stop and think and keep going. I am independent now and have a room. I work in the afternoons on a project that Alalay helped me to get on to, and in the mornings I take part in street work and help in organising all the workshops.I am happy that I have managed to overcome drugs and other ways to get money on the street. The money I have now is honest and transparent, and I have never felt as satisfied as I do now.I will always be grateful to Alalay, because I am the person I am now thanks to them, who believed that I could leave the streets – it isn't easy but it isn't impossible. I am also grateful because I was able to learn a lot and move on from being an abandoned child to a person who deserves to grow, have dreams and make them happen. Thank you
Elmer's Story - 15th January 2016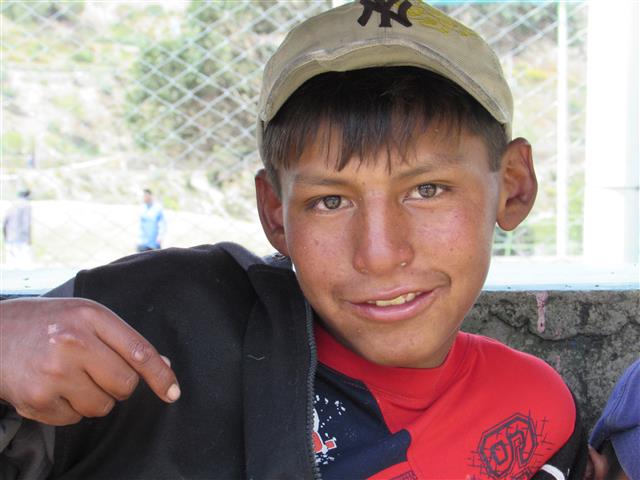 Elmer is sixteen years old. He has lived on the streets of La Paz since he was 8 years old. Elmer's parents struggled with alcoholism and whenever they drank or took drugs there was always a lot of violence and abuse towards him and his two younger sisters. As he got older, Elmer got to know some other young people living on the street and decided to leave home and go and live with them.On the streets, Elmer began working as a shoe-shiner to earn a little bit of money so he could eat. He got his own shoe shine box and it became not only his companion, but also his means to survive. However he soon started experimenting with drugs, including sniffing glue. Elmer explains getting high eased the cold and hunger pains he suffered and made him forget about the bad things he had experienced. He says: "At times I wanted to change and come off the street so I would go back to the room with my family but after a few days I would always return. Sometimes my dad would treat me badly which made me really want to go." When he was 11, both Elmer's mother and father died from cirrhosis and he lost all motivation to keep going. He didn't want to bathe or change his clothes anymore; his drug use increased and he lost all will to live. Over this time, staff at the Alalay project attempted to reach out to him and help him find a reason to leave the streets. They looked for sports that interested him and used arts and therapy to work with him on topics such as self-care and self-esteem. However project workers never saw much change and worried Elmer was lost to his addictions. He told them, "I want to die on the street."During 2015 however, project staff noticed some big changes in Elmer. He used to consume five bottles of glue each day; but now he uses just one. When he has a lot of activities on, he even forgot about getting high. He started participating in games and recreational activities most days, adhering to the rules and timetables and treating others with fairness and respect. In the afternoons, he attended tutoring sessions and educational workshops and also sold newspapers and postcards. Elmer even visited the doctor for a full medical assessment despite his previous reluctance to see one even when he was in pain or unwell. Project staff recognised Elmer starting the process of becoming independent. He wanted to leave the street so had begun looking for a room to rent and share with a friend who has been through a similar situation to him. However, the biggest change for Elmer is that he started following his dreams; feeling alive and he having a reason to continue striving for a better life – himself.Alalay planned to continue distancing Elmer from the street by using other activities and methods to motivate him such as sports and games that he enjoys. Project staff continued to be there for him when he needed support or someone to talk to. Elmer's transformation is a huge achievement; he once appeared to be a lost cause, but with faith, perseverance and patience, project staff could see his enthusiasm to live and lead a dignified life, full of hope.In 2016 that dignified life is now a reality. Elmer is no longer living on the streets. He had moved away from the city and is renting a place with a friend. He has a regular job and is truly living a life of hope with a future. Elmer's story is one of courage and consistency on his part and that of the Alalay staff that journeyed with him for many years, every step of the way.
Please note the names of children used in these updates have been changed to protect their identities